Green Mint Tea with Rum
THE TALE OF MOROCCAN MINT transports our customers to the heart of the Sahara; guided only by the blistering sun, the scent of sweet green mint tea heralds approaching Moroccan markets. Infused with white rum, The Tale of Moroccan Mint was born, evoking the warmth and generosity of Morocco.
FIND YOUR PERFECT SERVE
Gently Warmed, Over Ice or as a Cocktail
AWARDS 
TASTING NOTES - The famously sweet yet fresh Moroccan green mint tea, with just a hint of apple, works fantastically alongside the exotic notes of white rum, offering a soft yet satisfying sweetness.
BREWING PROCESS - The Tale of Moroccan Mint is cold brewed for up to eight hours using loose leaf tea. The longer, gentler cold-brew process slowly reveals all the intricacies of the leaves' natural taste, resulting in an end-product that's noticeably smoother, a little bit sweeter, and a whole lot more satisfying!
Green Tea - The leaves of Camellia Sinensis in their purest, un-oxidised state, giving floral, fruity and green notes.
Caribbean White Rum - Made from sugar cane, the fruity, spicy notes of white rum add a welcome kick to our Tale of Moroccan Mint.
Spearmint - Sweeter than peppermint, spearmint is found throughout the mountains of Morocco and bring d the refreshing aromatic punch unique to mint tea.
Lemongrass - A key ingredient in Asian cuisine, lemongrass adds a sharp, citrusy taste without the bitterness of lemon.
Apple - A natural companion to mint, apples bring a sweetness that helps to balance out the sharpness of both the mint and the lemongrass.
Customer Reviews
11/28/2021
stephen k.

United Kingdom
Best Order Some More
Bought a bottle of green mint tea with rum at Chatsworth Christmas market. Got to order some more.
09/30/2021
Payne S.

United Kingdom
Delicious
I love this tea. So refreshing! Second bottle.
08/17/2021
Daniel L.

United Kingdom
Amazing drink!
The perfect mix of alcohol and rum. Great for a little tipple of an evening after dinner or for special occasions. Very classy too!
04/26/2021
Julie C.

United Kingdom
Really lovely brew!
It is a really relaxing, refreshing drink. The mint is subtle. It's only 11% abv so you can drink it neat over ice, or add a little bit of lemonade.
03/16/2021
Fi G.

United Kingdom
Delicious
More please, this is just delicious
03/16/2021
Katie C.

United Kingdom
Am now ADDICTED to this stuff!
Never thought this kind of product was my taste but it's my favourite new find - actually to the point where I have to be very reserved with it, otherwise I would drink it all the time! A lovely, warming beverage for an effective and calming wind-down before bed, or the perfect remedy when under the weather. Equally as yummy cold over ice on a pleasant afternoon - both work perfectly with a slice of orange if you want to get fancy. Bought a bottle for my Mum to try for Mother's Day and she loves it too. Rum is one of my favourite alcoholic drinks and this tastes devine with the mint. Would definitely recommend as a gift.
02/05/2021
Jayne T.

United Kingdom
Afternoon Tea
Beautiful taste will definitely be on my shopping list.
01/14/2021
karen b.

United Kingdom
Amazing
Warm, minty ..I had it at room temperature just as it is. Wonderful.
01/10/2021
Karen M.

United Kingdom
Nice cup of tea
Love this bought for myself as a xmas pressie with teapot set tastes lovely hot or cold recommended you try
01/10/2021
Carolyn L.

United Kingdom
Disappointing product
The rum could not be tasted & the mint was overpowering in the Moroccan Mint tea with Rum. I purchased as a Christmas present for my husband who has spent time in Morocco, like their mint tea & also enjoys a rum. It was an expensive mistake.
12/18/2020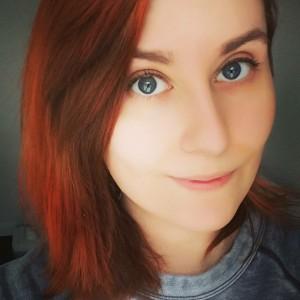 SO
Sarah O.

United Kingdom
Beautiful
First time ordering the Moroccan Mint version, and definitely would order again. Really smooth flavours.
12/17/2020
Fiona-Jane B.

United Kingdom
Delish - with a kick
Loved it! Had it heated on its own in a wee china cup - delicious, and has a helluva kick - thought I was going to fall asleep! Loved the nip of mint, smelled great too.
12/17/2020
Liz S.

United Kingdom
Lovely soft flavour and easy drinking
Really loved the gentle flavour and very easy to drink (a bit too easy :)) I saw a re-run of dragons den and had to try some of the flavours - I'll definitely be ordering more!
12/17/2020
Catherine B.

United Kingdom
Oh my goodness!
What a treat. I like rum and I like mint tea. Genius solution to add them together. Joint favourite with the Earl Grey with gin. Thank you!
12/07/2020
Trudy P.

United Kingdom
I haven't opened it as it's a present for my son. ..But it looks lovely x
Perfect sale. And super fast delivery Bottle looks lovely. Xxx. And In love with the little story that's on the label. X. ***** 5 star service
12/04/2020
Matthew K.

United Kingdom
Love it!
Now up there amongst my favourite drinks!