THE TALE OF EARL GREY takes customers back aboard Britain's merchant ships, where Sir Charles Grey combined Keemun black tea with Sicilian bergamot oil to create the distinctive Earl Grey flavour, forever transforming British tea culture… a transformation continuing to this day with our addition of a classic British Gin.
FIND YOUR PERFECT SERVE
Gently Warmed, Over Ice or as a Cocktail
NOVELTEA PROMISE
We are confident that our wonderfully unique drinks will win you over, but if The Tale of Earl Grey​​​​​​​​ isn't really your cup of tea, there's no need to worry.
We'll give you a full refund (up to £30) if you are not fully satisfied with your purchase. (Learn More)
AWARDS
TASTING NOTES - Slightly spicy, a little bit floral and with just a hint of citrus, Earl Grey's delicate flavour is perfectly complemented by our traditional British gin, producing a drink that is both refreshing and full of character.
BREWING PROCESS - The Tale of Earl Grey is cold brewed for up to eight hours using loose leaf tea. The longer, gentler cold-brew process slowly reveals all the intricacies of the leaves' natural taste, resulting in an end-product that's noticeably smoother, a little bit sweeter, and a whole lot more satisfying!
Black Tea - Leaves of the Camellia Sinesis plant, dried and fully oxidised to allow a deep, rich flavour to develop.
Bergamot Oil - Bergamot orange is a fragrant citrus fruit. Essential oils extracted from its skin give Earl Grey its trademark floral flavour.
London Dry Gin - A high-quality gin flavoured with juniper berries, cinnamon, lemon, cardamom, ginger, coriander, angelika and lavender.
Customer Reviews
Write a Review
Ask a Question
Filter Reviews:
taste
gems
The Spirit Show
products
flavours
gift
website
drink recipe ideas
Thankyou
cake
The BEST!
I've been a huge fan on Noveltea for a couple of years now. The products are all so good, however this for me is the BEST. I needed to stock up and bought another 3 bottles to keep me going. Thanks Noveltea!
07/08/2021
Alan K.

United Kingdom
Wow!!!
Delicious and refreshing served chilled.
06/07/2021
Paul N.

United Kingdom
A great product
Always arrives securely packaged, and has a distinctive wonderful flavour.
06/01/2021
Sheila S.

United Kingdom
Best Buy
What a lovely refreshing gin, I'd recommend it 100%
05/07/2021
Dev H.

United Kingdom
Refreshing take on Gin!
Discovered these gems at The Spirit Show a while back - absolutely lovely gin that's nice n' smooth, especially over ice or even warmed up on a winter day!
05/07/2021
Dev H.

United Kingdom
Refreshing take on Gin!
Found out about these gems at The Spirit Show a while back, absolutely beautiful gin - goes down nice n' smooth over ice or even warmed up!
04/06/2021
Ingrida A.

United Kingdom
Worst purchase ever
Terrible. Had to pour it down the drain. Way to sweet although I do like sweet cocktails
03/10/2021
Karen R.

United Kingdom
Earl grey
This is phenomenal I absolutely love it, delicious!
02/26/2021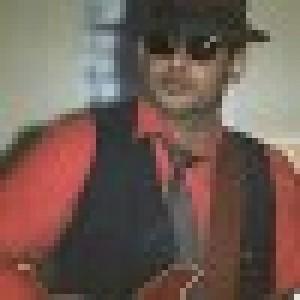 RB
Rintu B.

United Kingdom
Great Taste, Great Experience
Loved the taste and had a great time sharing this with friends.
02/22/2021
Stephanie L.

United Kingdom
Love it
We loved it and can't wait to try some more flavours.
02/22/2021
mr D.

United Kingdom
Not sure...
Bought for my wife, who likes both. Tried with ice but she finds it an odd combination. I suppose it's all a matter of taste!
02/16/2021
Mitali D.

United Kingdom
Loved it!
Loved it! And the drink recipe ideas on the website are great
02/08/2021
Lynda C.

United Kingdom
Vals birthday gift
My friend Val said it was different and was tasty
02/05/2021
Jayne T.

United Kingdom
Afternoon Tea
Afternoon tea has certainly taken on a new meaning, I`ve tried this cold now I have to try it warmed up.
02/03/2021
Charlie

United Kingdom
Beautiful!
I have tried the Oolong whisky tea before & was so excited to try this gin - & it didn't disappoint! It was a wonderful gift for my mam's lockdown birthday, which we enjoyed mid-afternoon with some cake! Thankyou for your wonderful products!
01/14/2021
Paul G.

United Kingdom
T-licious
I wasn't sure if I would enjoy this as flavoured tea usually doesn't do it for me. However, this was T-licious! It has now become the night cap of choice and I absolutely love it! Don't think of it as a tea so much as a small shot of pleasure!