10cl Trio Taster Pack with £10 Credit & Free Shipping
Get three of our most loved Alcoholic Teas in a fantastic taster pack! 
FREE Shipping & You will receive a FREE NOVELTEA Shop Credit (worth £10) via Email.
Terms and conditions apply - Credit expires 30th September 2022, minimum eligible future purchase of £35, one credit per customer.
Customer Reviews
03/01/2023
patricia w.

United Kingdom
Hit and miss
Purchased for a friend 2 were liked one wasn't
03/01/2023
james c.

United Kingdom
Awesomely different
Very good looking forward buying again in future
10/10/2022
Emma H.

United Kingdom
Not for me
I was really excited to receive the taster pack, but in all honesty the products tasted very odd. In my opinion they are very medicinal smelling and tasting. I just couldn't enjoy any of the flavours despite going back to them a number of times and trying hot/cold and with/without a mixer. Sorry :(
10/10/2022
Martine C.

United Kingdom
Great gifts
Fast shipping made a great gift
09/04/2022
caroline m.

United Kingdom
Tea pack
All good I bought as stocking fillers at Xmas only one has given me feedback which was they enjoyed x
07/04/2022
Lisa L.

United Kingdom
Nice
overall good, earl gray was definitely the favourite
07/02/2022
Brenda F.

United Kingdom
Stocking fillers
Bought as an addition to a friends gift. She was made up with it
07/02/2022
Leunah L.

United Kingdom
A great experience
I was a little apprehensive at first, hence only buying the taster pack, but we found ourselves pleasantly surprised. All three of the flavours were great, added a nice twist to ice teas, and also came in useful during the winter season, added as a dash to a hot drink when feeling rather under the weather. I especially recommend the mint tea and rum.
02/06/2022
Gill J.

United Kingdom
Christmas gift
My friend loved all the teas, there were the best she had tasted....
01/06/2022
Samantha C.

United Kingdom
Absolutely gorgeous
I bought this as a Christmas gift for my son but he let me try them too. We absolutely loved all of them. Highly recommend.
11/28/2021
Yvonne N.

United Kingdom
Nice!
I've bought these as a gift so I've not tasted them but the service, communication and thelook of the product and it's packaging are impressive.
11/27/2021
Laura A.

United Kingdom
Like the look of them haven't open as a present for someone else
Packaging looks great. So tempted to open think I'll buy 1 for myself
11/26/2021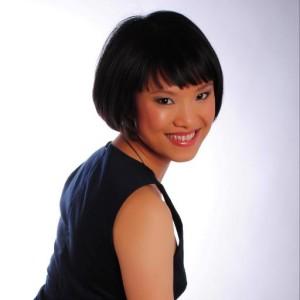 YL
Y L.

United Kingdom
Haven't received my pack yet
I ordered a trio taster pack two weeks ago and haven't received anything yet. I am surprised that PayPal is taking the payment and the company is asking for a review.
11/26/2021
Ann A.

United Kingdom
Lovely Gift
Lovely items which will be given as gifts for Christmas.
11/25/2021
Kay S.

United Kingdom
Gift
I bought the item as a gift for a friend. It was most welcomed. I will be ordering more soon for other gifts
11/25/2021
MHAIRI S.

United Kingdom
Great introduction
I enjoyed all three of these and managed to pick my favourite of the Rum ❤️